SB Military Atlas Series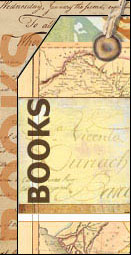 The award-winning Savas Beatie Military Atlas series is revolutionary in its concept and presentation.
Each book breaks down the entire subject operation into map sets or "action-sections" enriched with scores of detailed, full-page FULL-COLOR maps comprising the entire campaign.
These cartographic originals bore down to the regimental and battery level and include the march to and from the battlefield and virtually every significant event in between--and related events and operations. At least two—and as many as twenty—maps accompany each map set. Keyed to each piece of cartography is a full facing page of detailed text describing the units, personalities, movements, and combat (including quotes from eyewitnesses) depicted on the accompanying map, all of which makes the story come alive.

This presentation makes it easy for readers to quickly locate a map and text on virtually any portion of a campaign, and it UNLOCKS any other book written on the subject. Read that other book with one of our atlas books open so you can really understand the text.
Serious students of the battle will appreciate the extensive and authoritative end notes and complete orders of battle. Many readers take these books along on trips to the battlefield.
Try one and see for yourself!