YOU ASKED, WE DID IT.
We made it easier to purchase your favorite Gettysburg titles.
We now have 1-click purchasing on our Savas Beatie site. With Fast Checkout, you can complete online purchases in just a seconds.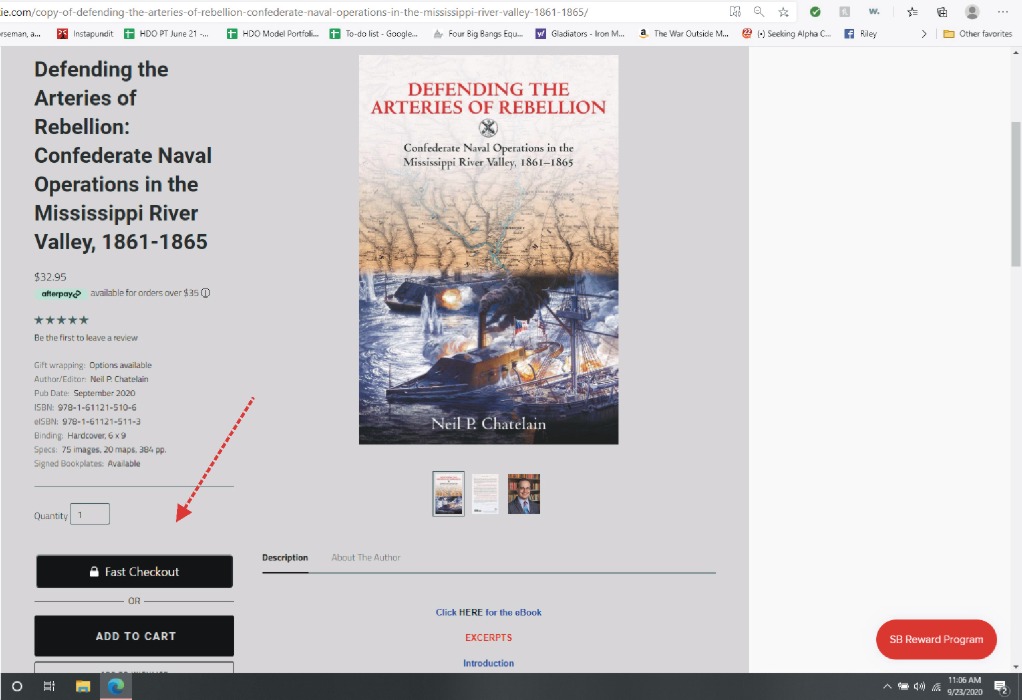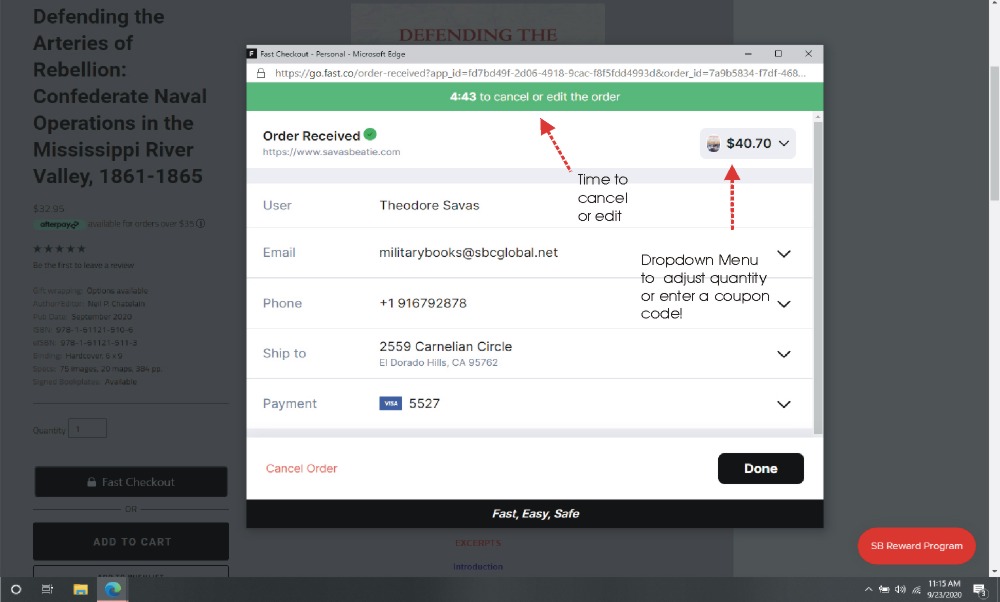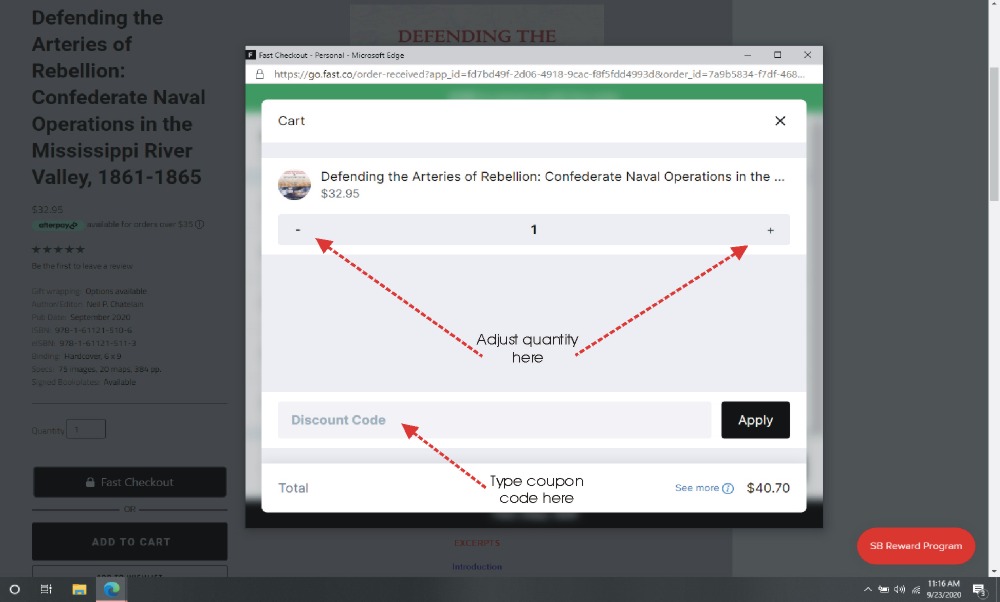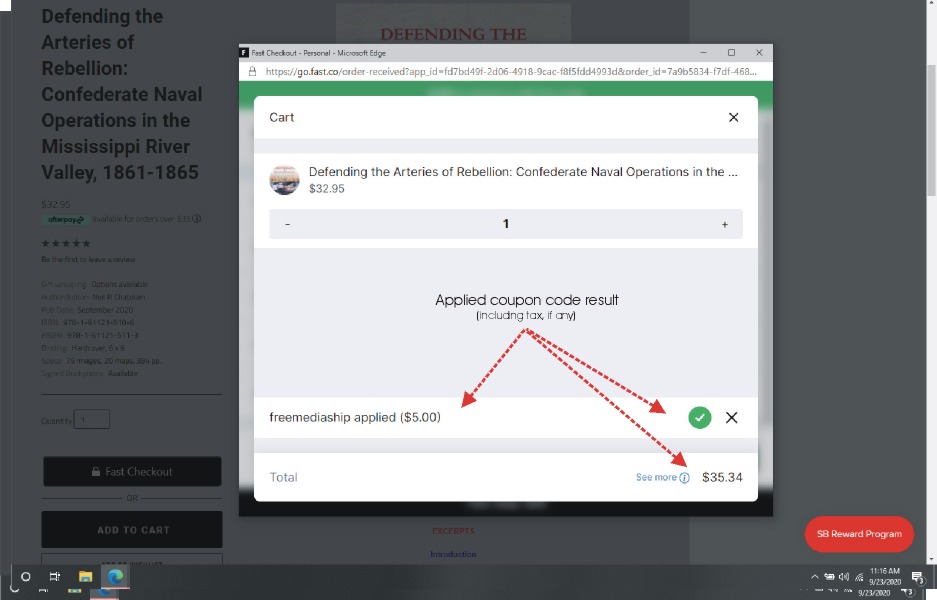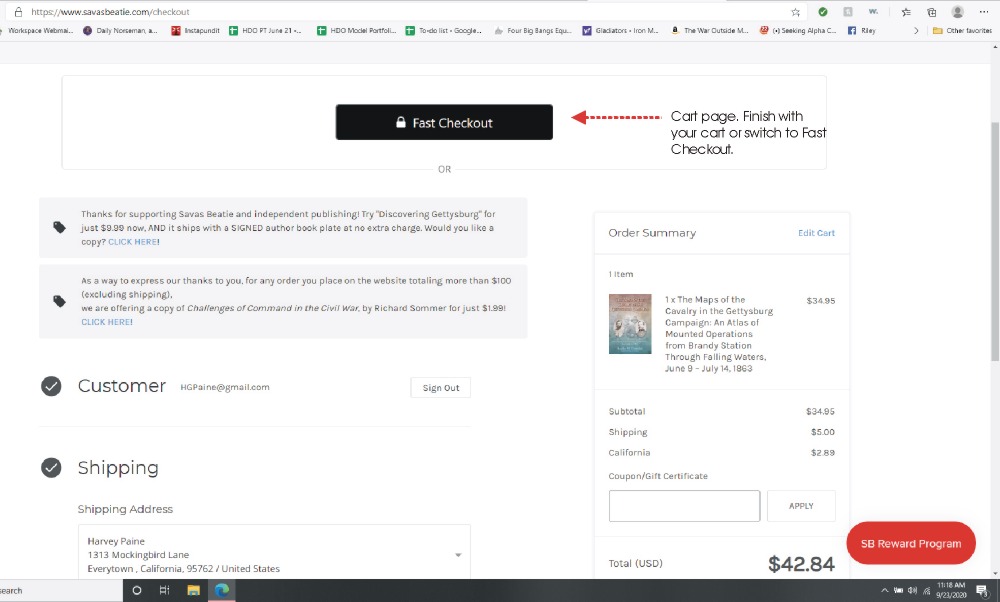 All you do is click the Fast Checkout button, and if you are registered it will self-populate. If you have a coupon code, enter it and click done. That's it. See the attached slides screenshots for examples. And YES, it auto-enters your SB Reward Points!
Or, you can keep using our normal handy-dandy SB cart system.
Either way, we are doing the best to serve our loyal and growing customer base.