Each year as the new releases arrive, I stack them at the corner of my desk. From this stack I can easily find a title to search for answers to questions asked by retailers. (Stephanie says it's so that I can hide from her view!)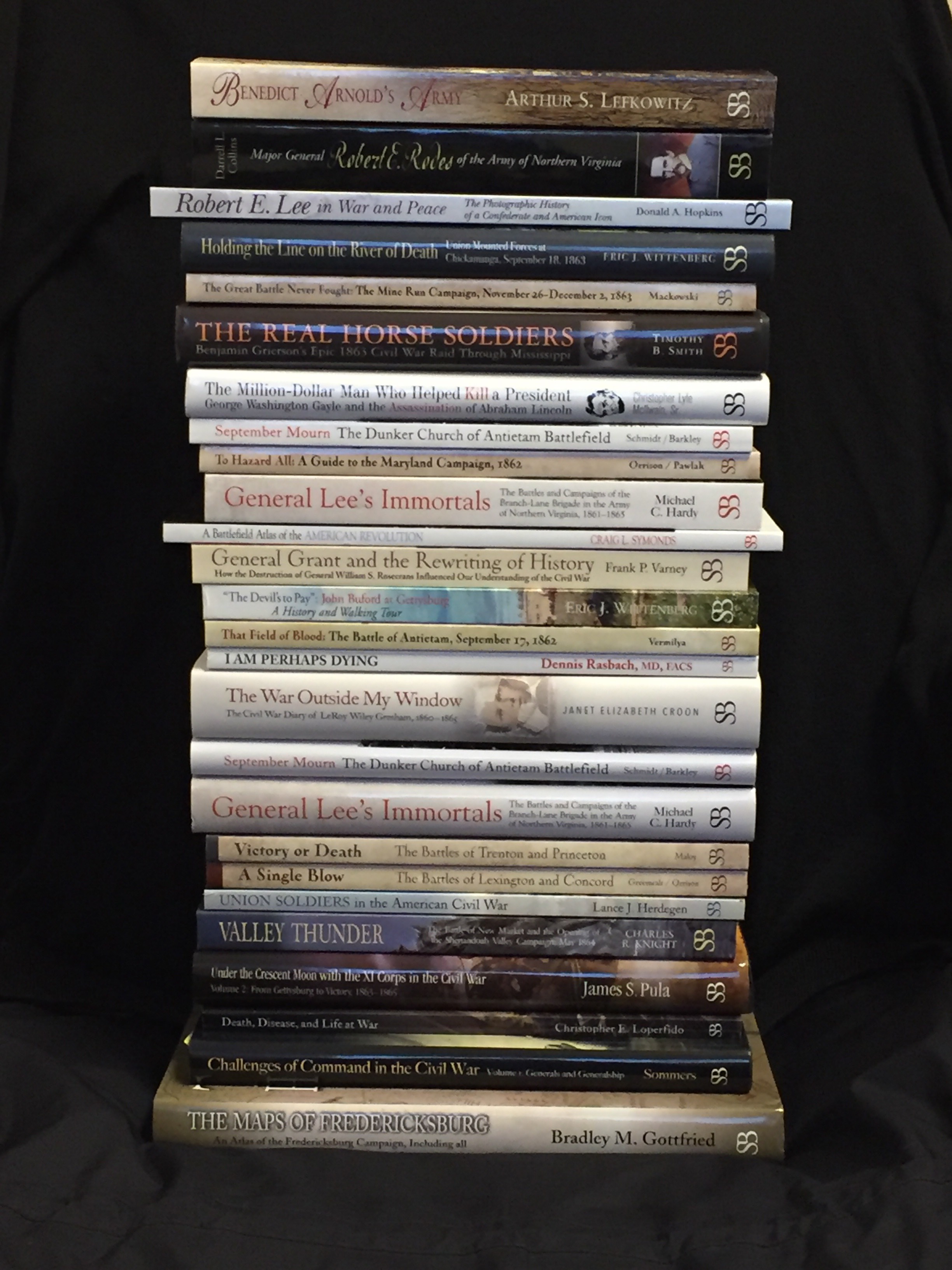 The 2018 stack is the tallest yet even with the hardcover copies of General Lee's Immortals and September Mourn having disappeared to fill customer orders! (Don't worry, Ted, I returned your copies after I took this picture at the right.) And yes, Reader, you can buy both books in paperback!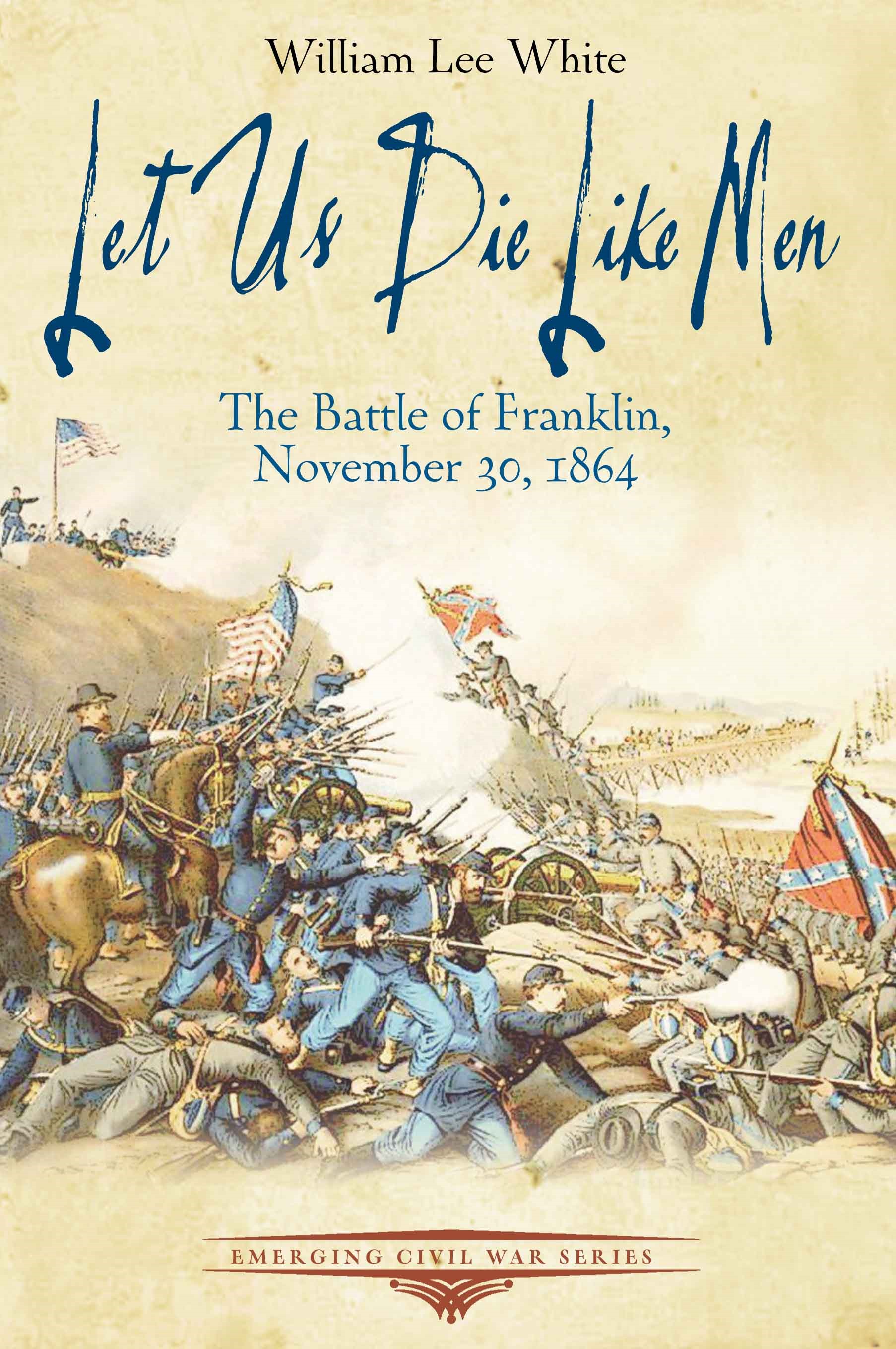 First up for this year will be Let Us Die Like Men: The Battle of Franklin, about Hood's chillingly costly victory. Author William Lee White (a.k.a. Lee White, NPS Ranger at Chickamauga & Chattanooga National Military Park, who says that he was born on the battlefield) previously wrote the popular Bushwhacking on a Grand Scale: The Battle of Chickamauga. Lee's Let Us Die Like Men is expected to leave the printer next week! You can order both now.
How high will the new releases stack in 2019?